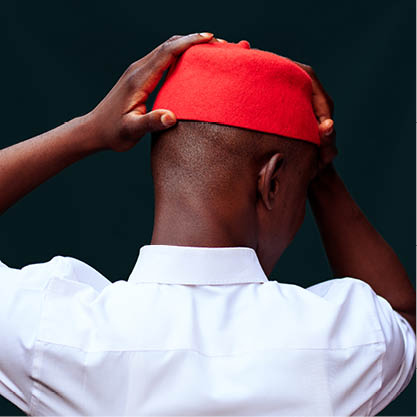 Around the World in 80 Plays
Choose another item
Choose from the list below and click the >  to the right of the date to jump directly to another offering of this production. 
Continue Shopping
Item details
Date
Notes
DEATH AND THE KING'S HORSEMAN
In partnership with The Stratford Festival
By Wole Soyinka
Directed by Tawiah M'Carthy
When an individual's actions shake a world off its axis, how is honour restored? When a Yoruba King (Alafin) dies, the King's horseman (Elesin) is required by tradition to accompany him into the afterlife. But this sacred ritual is interrupted, resulting in an unforeseen tragedy. Based  on actual events in British-occupied Nigeria, Wole Soyinka's Nobel  prize-winning play shares the story of a community striving to uphold its  culture in the face of colonial power.
The cast includes Khadijah Roberts Abdullah, Maev Beaty, Déjah Dixon-Green, Ijeoma Emesowum, Peter Fernandes, Patrick McManus, Pulga Muchochoma, Wole Oguntokun, Amaka Umeh, Micah Wood. Sound Design by Debashis Sinha and Compositions by Kobena Aquaa-Harrison, Dialect Coaching by Oyin Oladejo.
,
for