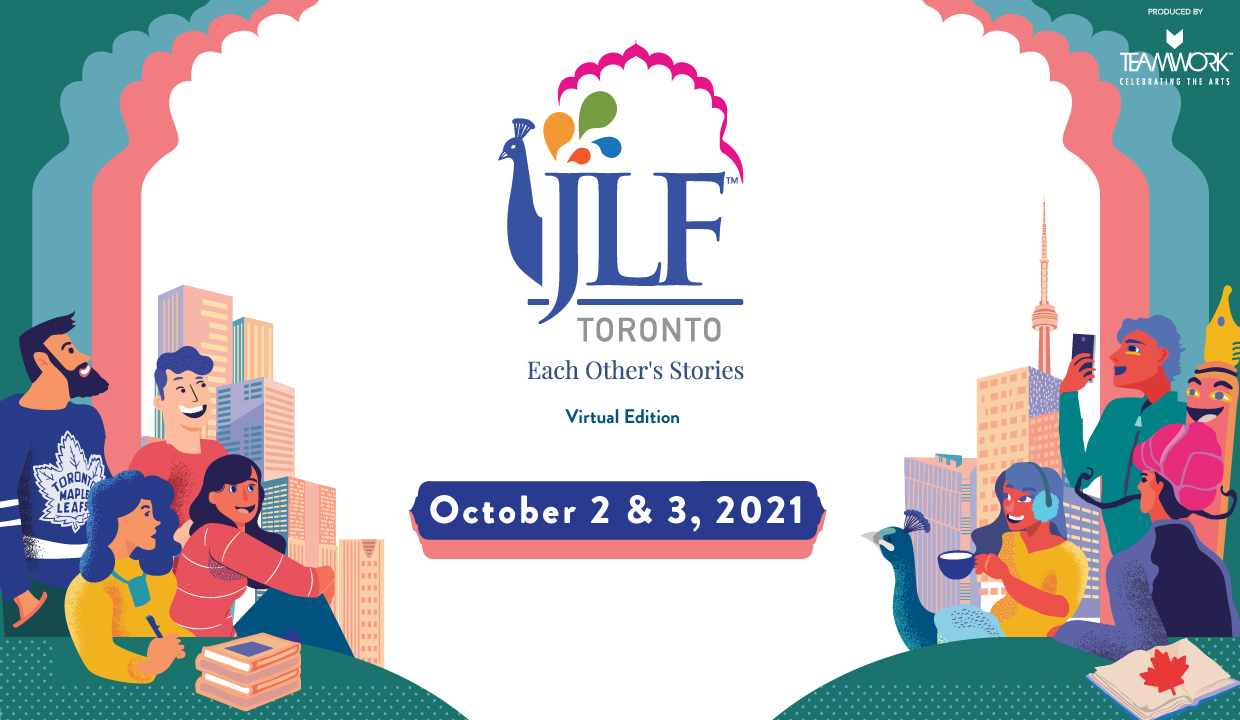 JLF TORONTO 2021 (Virtual)
Item details
Date
Notes
We invite you to join us for this year's virtual, weekend Festival featuring renowned writers, thinkers, novelists, playwrights and Poet Laureates from Canada and around the globe.
The Programme includes conversations with British mathematician and author Marcus du Sautoy; Lebanese-Canadian activist and author Najwa Zebian; environmental lawyer and writer James Thornton; foreign correspondent James Griffiths; Canadian novelist Gail Anderson-Dargatz; Saskatchewan Métis and nêhiyaw writer Lisa Bird-Wilson; Canadian poet, novelist and TV writer Zoe Whittall; and award-winning film director and producer Padma Shri Shekhar Kapur among others.
Your support is extremely meaningful to us, and vital in helping us deliver accessible and stellar programming*
Friend of the Festival: $200.00. You will receive name recognition on the JLF Toronto website, Festival Programme, and during the virtual Festival.*
* These amounts are not eligible for tax receipts.  
,
for